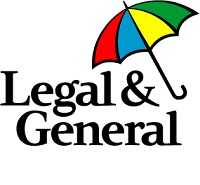 LEGAL AND GENERAL FINANCIAL ADVICE LTD
We give you the space and time you need to be sure you're making confident, fully informed choices. You set the pace that suits you. If you want to take time out to pause and reflect, perhaps discuss your plans with family, you can – whatever feels comfortable to you.
You'll also have your own Adviser and Customer Service Agent guiding you along the way. So not only will you stay with the same trusted company throughout the whole process, but you'll have the same people by your side throughout, too.
We only offer our own Lifetime Mortgages because it's important to us that we only recommend mortgages that we know, and are fully accountable for. If we find that our own Lifetime Mortgages aren't suitable for you, we won't recommend them. Instead we'll refer you to our advice partner, who has access to the whole lifetime mortgage market. They'll then help you find the product that suits you best.
L&G been looking after customers for over 180 years and are one of the UK's leading financial services companies. We have helped over 8.8 million* people who rely on us for their life assurance, pensions and investments. We've helped 74,000** customers get a Legal & General Lifetime Mortgage, so you know you're in safe hands.
One in three lifetime mortgages are with Legal & General making us the market leader. In 2019, we were awarded five stars by Moneyfacts for our Lifetime Mortgages.
* Source: Legal & General as at 26th August 2019.
** Source: legal & General Lifetime Mortgages as at 30th June 2019
---
Warwick House,
737 Warwick Road
Solihull
West Midlands
B91 3DG
0808 291 3454
---