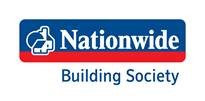 NATIONWIDE BUILDING SOCIETY
Nationwide is the world's largest building society as well as a top-three provider of savings and mortgages in the UK. It is also a major provider of current accounts, credit cards, ISAs and personal loans. Nationwide has around 15 million members.
Nationwide Building Society still have an active membership with the Council on the basis that they have an equity release product (albeit it is closed to new business) that customers have accessed and to which they still need to service, including supporting the provision of Porting and Additional Borrowing. Nationwide have confirmed that they have no plans to re-enter the market for new business.